My Work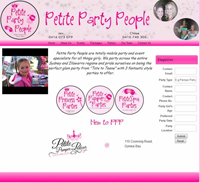 Through my work, I aim to design a user friendly, easy to navigate and accessible website for your company.
Micks Web Design specialises in personalised websites. If you have an existing logo, we can work with this and create a design that's consistent with your current company marketing.
Whatever design you would like, let us know and we can create something for you!
If you are considering having a website for your business then don't hesitate to contact me!
Here are a few examples of my work. Click to open website.